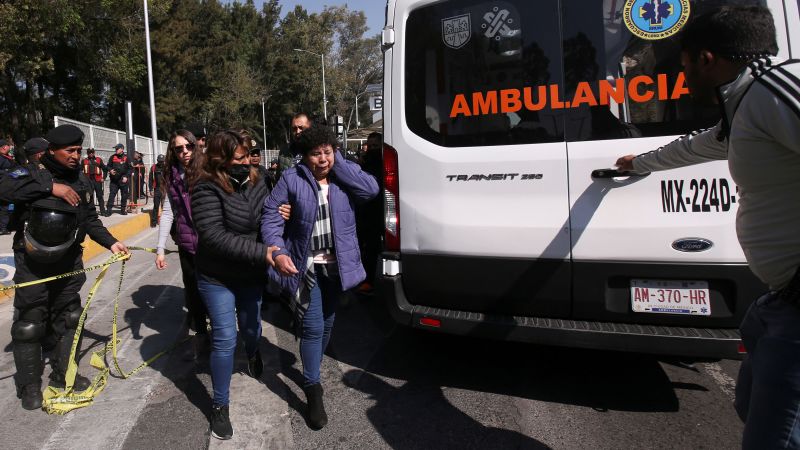 Two trains collided on Mexico City's subway system Saturday, killing at least one person and injuring 57 others, the city's mayor said.
At least one person was killed and 57 injured when two trains collided in the Mexico City subway on Saturday, the mayor said.
At a press conference, Mayor Claudia Scheinbaum said the train driver was in a serious condition after the accident at La Raza and Potrero stations on line 3.
Four others were hospitalized after being rescued in an operation involving the Department of Defense, Navy and Civil Protection, the mayor said.
"As always, our priority is the victims and that justice is served," she said.
Mexico City's public prosecutor's office said on Twitter that it had opened a government-sanctioned investigation into the crash. The city's subway system is one of the busiest public transportation systems in the world, serving a metropolitan area of ​​an estimated 20 million people in the densely populated capital.
http://dlvr.it/SgY6l2